a brief intermission
Casino Design
Learning from Las Vegas At this detour, we're going to go over two eras of casino design to set us up for the next to parts...
Gaming design
Bill Friedman was a foundational thinker in strategic casino design - in his seminal text book, he says: "The only relevant consideration for casino design are these: What percentage of visitors gamble? What percentage return to gamble? Nothing else matters."
Friedman's
"Gaming design"
philosophy held many principles to its core. Here are a few...
Principle 2: Gambling Equipment Immediately Inside Casino Entrances Beats Vacant Entrance Landings and Empty Lobbies
Principle 4: The Maze Layout Beats Long, Wide, Straight Passageways and Aisles
Principle 8: Low Ceilings Beat High Ceilings
Principle 9: Gambling Equipment As the Décor Beats Impressive and Memorable Decorations
Principle 11: Pathways Emphasizing the Gambling Equipment Beat the Yellow Brick Road
Source: Stripping Las Vegas: A Contextual Review of Casino Resort Architecture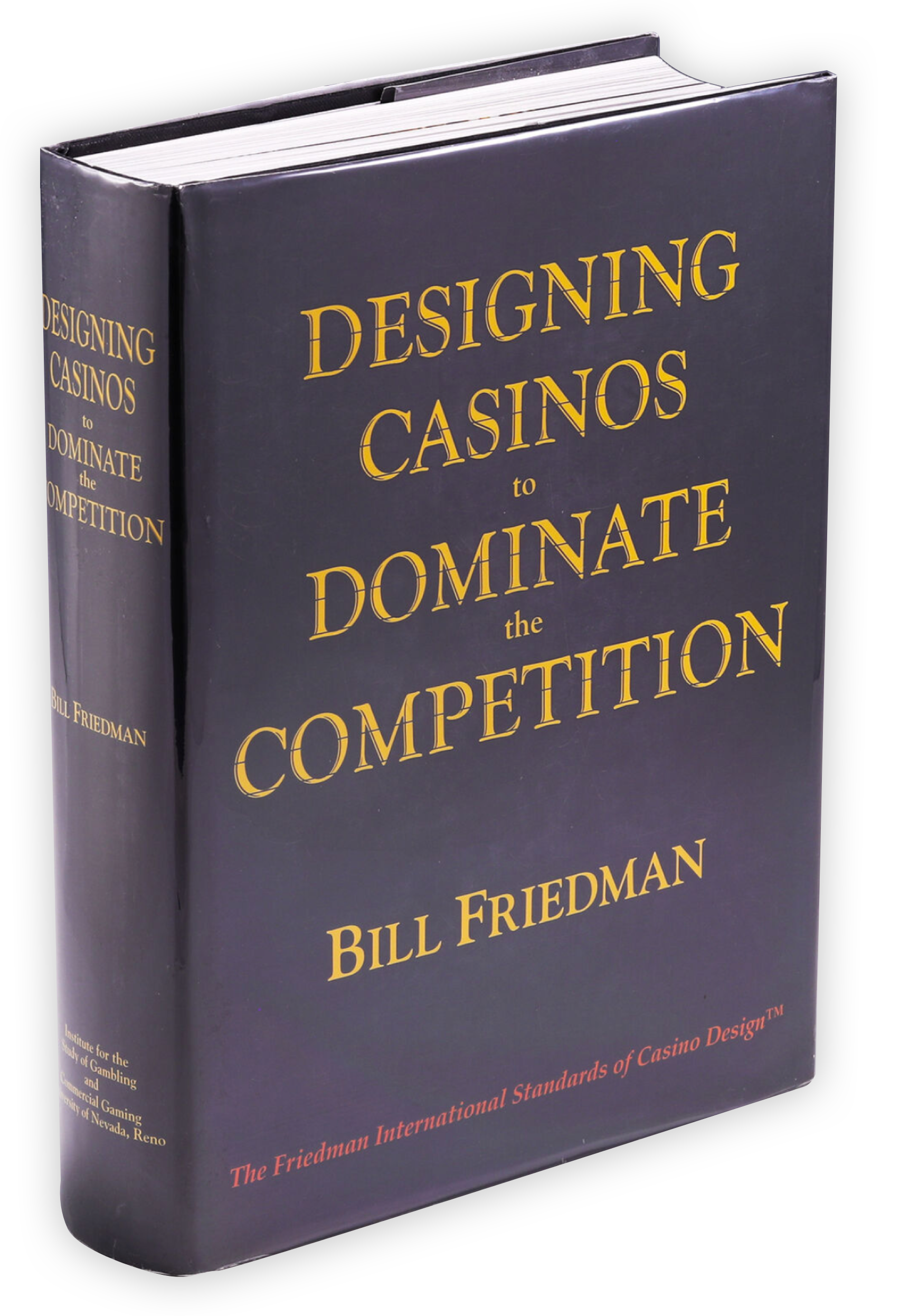 To Friedman, capturing casino-goers into tight spaces by making it easy to find a casino and difficult to leave one was a central concept to a casino design that maximizes profit.
In our reading of this case study, we will challenge ourselves to think more expansively: how might we increase user agency instead of limit it? And how can the design of space, whether physical or digital, regulate the way a person makes decisions in that space?
Playground design
Of course, casino design has evolved since the 2000s - Roger Thomas and Steve Wynn, while designing for the Belagio, challenged Friedman's assumptions about how to best maximize profit. They predicted that if people were more relaxed, they would be willing to place riskier bets. Lowering their psychological barrier to gambling could produce more efficient gains for a casino. Instead of trapping people, their casinos embraced
"Playground design" and "evo-catuer"
— they stimulate the senses.
Here are some properties of their design paradigm:
Provide ample natural light
Give people excellent wayfinding - a feeling of agency
Use high ceilings to create the feeling openness
Glamorous lobby spaces with sculptures excite the senses
Maximize comfort
Instead of entrapping guests in a web of buzzing slot machines, provide clear sightlines to where gamblers want to head next (but make the right choice obvious)
The designs also speak to guests who might not typically gamble, as their luxurious decor acts as a "type of anesthesia" to numb guests of their significant losses.
Today, "playground design" seems to be the winning strategy (even
this paper
confirms it.) But there are still many parallels to both design strategies that are still relevant in the digital realm - we'll unpack those in the next two sections.